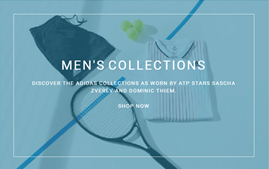 We will be adding NEW FEATURED Links here as we go. For the Full Store just Click HERE. If you have any Questions, just Call our Shop Manager, Brian A. Barnes, at (405) 609-9442. Thank You!!
Welcome to Westwood Tennis Center's new Online Store! We have partnered with Apparel Providers from around the World – and some Great LOCAL creatives too (TBA:). So exciting! We also have everything from High Level Performance Racquets to Kids Shoes In our Full Online Store. The Store is always getting new Items and the Categories are always Expanding. Cool!!

Our Online Store is a PICK UP and PAY LATER (At our Pro Shop) – AFTER Ordering Online Website (REMEMBER – NO PAYING ON THE SITE). GOT IT? GREAT! Just Create a User Email and Password and You are Ready to Shop and PICK UP. 10% DISCOUNTS TO NEW ONLINE SHOPPERS – AND A FREE WESTWOOD TSHIRT!
Click on Pictures or Here for Full Online Store. Free Shipping!!
COMING SOON!

Created for LOCALS by LOCALS – A Beast Mode Collective