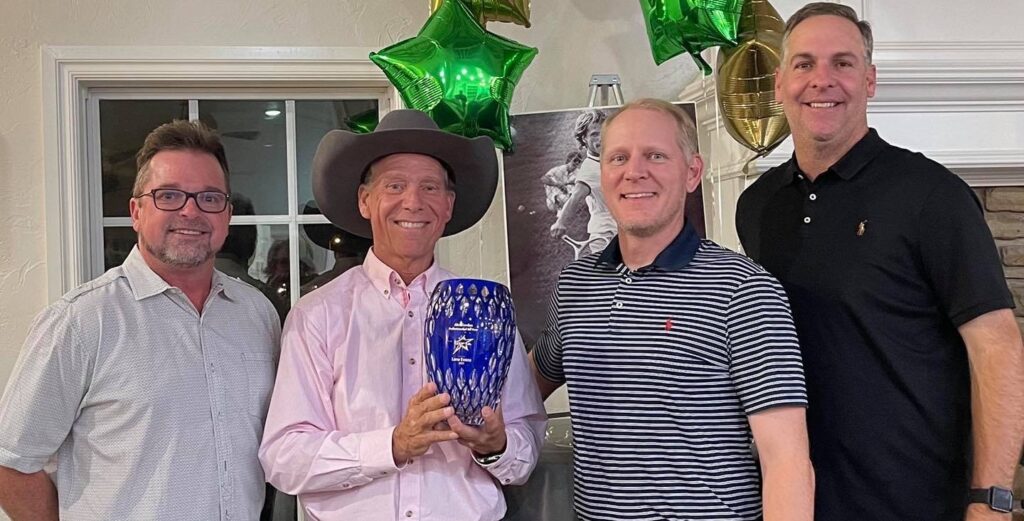 Our Team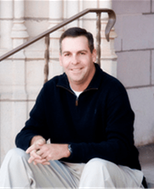 Marc Claude', USPTA Professional
Director of Tennis
Marc Claude' has worked at Westwood Tennis Center for 20 years. In his time here, Marc has helped direct over 30 National Junior Tournaments and 100's of state and local level tournaments. Marc has been Westwood's Director of Junior Development and Coaching, served on the Board of Directors of USTA Oklahoma, and currently serves on the Missouri Valley Collegiate Competition Committee.
Marc is a Graduate of Norman High School and was a standout Tennis Player. Winning the Class 5A State Championship at #1 Doubles.
In 2007, Marc won the USPTA's Missouri Valley Tennis Professional of the Year Award and helped Westwood Tennis Center in being named the USTA's National Outstanding Facility of the Year. Westwood has been a leader in the industry ever since.
As the Director of Tennis, Marc keeps busy with the addition of 2 New Indoor Courts, 4 dedicated kids 36' courts and a Newly Remodeled Pro Shop with one of the largest inventories in the state. We thank Marc Claude' for his many years of service at Westwood.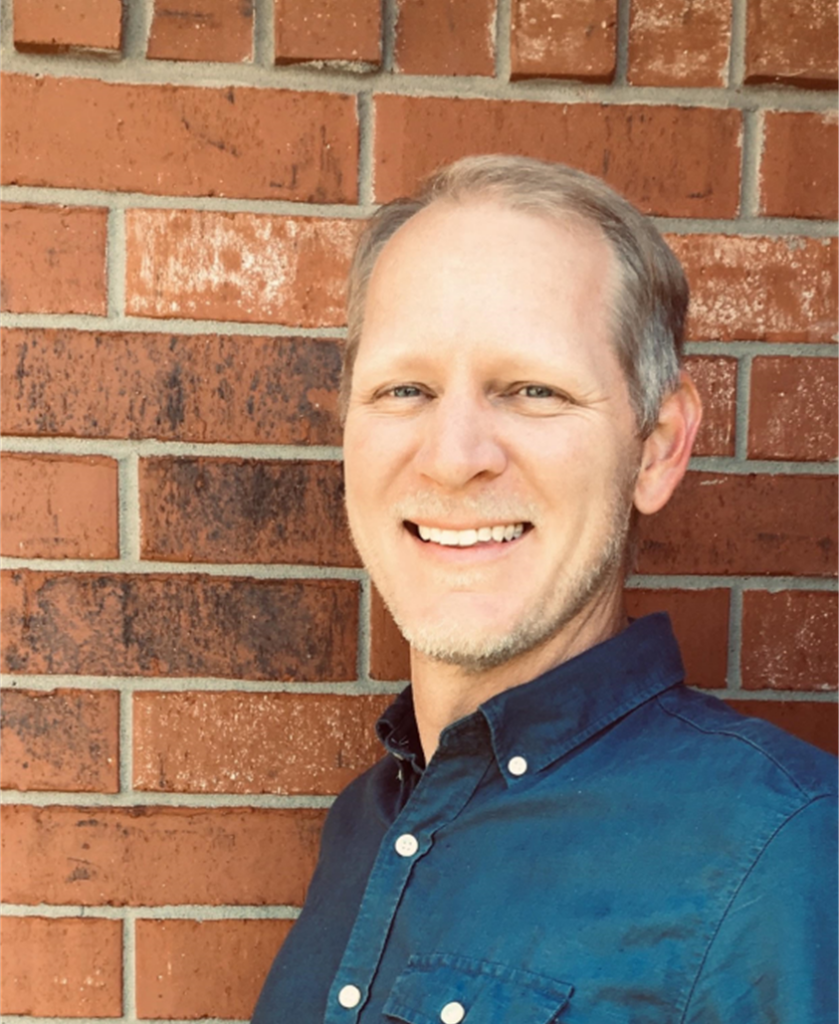 Jon Collings
Head Tennis Professional
Director of Adult Tennis Programs
Jon Collings has been playing tennis since he was 10 years old. He was a 3 year Varsity High School player and was named to the high school Oklahoma All State Tennis Team in 1999. Between playing tennis and coaching, Jon found time to get his Master's of Arts in Sports Management and Administration from Southern Nazarene University. Congrats, Jon! Class of 2020
As a high school player, Jon was a 2-time Ardmore High School State Tennis Finalist in both 1998 and 1999.
Played College Tennis at University of Science and Arts of Oklahoma – 3 years.
Jon Collings has Coached at the High School and College Level – Chickasha and Oklahoma Christian University.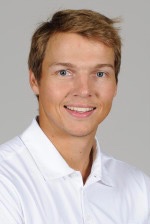 Nick Papac
Director of Junior Development
Excellence and High Performance Academy
Nick Papac played collegiate tennis at the University of Oklahoma from 2012 to 2015. During his time as a collegiate player he was a part of a team that won four Big XII Championships and made two NCAA finals appearances. Nick was captain of the team in 2015 that achieved a ranking of #1 in the nation and won an ITA Indoor National Championship. He has achieved an ATP ranking in both singles and doubles and has recruited top junior talent from around the world to play collegiate tennis.

Nick began his coaching career as an assistant coach at the University of Georgia for 2015-2016 season, where they won a SEC Championship and made a NCAA semifinals appearance. He came back to his alma mater the following year as an assistant coach for the Sooners program that produced NCAA Doubles Champions and made the round of 16 in the team event.

In the 2017-2018 season, Nick served as the Head Coach at Oklahoma Baptist University where he lead his team to a Great American Conference Championship, a NCAA appearance, and earned the title of 2018 Great American Conference Coach of the Year.

The past three seasons Nick has been the Assistant Coach at the University of Oklahoma – recruiting and developing talent for a program that has made 11 consecutive NCAA appearances, produced multiple All-Americans, and has been a prominent collegiate tennis program at the national level for the last decade.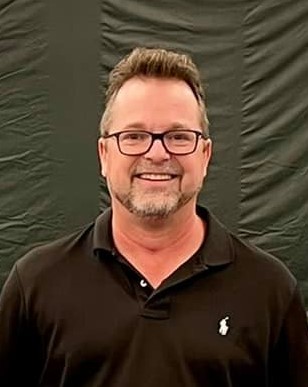 Brian A. Barnes, USPTA Elite Professional
Director of Cardio Tennis / Pickleball
Ultimate Tennis & Pickleball Pro Shop Owner
Brian has been teaching and coaching tennis for 13 years. He has taught tennis at Tennis with Dennis, Discover Tennis, The Tennis Barn, Hidden Trails Golf and Country Club, and OKC Golf and Country Club. His Ultimate Tennis Pro Shops and have been in operation since 2015.  Ultimate Tennis's newest location here at Westwood Tennis Center has been a resounding success thanks to Brian's tireless efforts. Thanks Brian!!
Mr. Barnes instituted the National Cardio Tennis program from the USTA and Cardio Tennis.com at Westwood 3 years ago. With the help of Michelle Krause, USTA Director of Cardio Tennis, we have Heart Rate Monitors – broadcast to a big screen tv – and run Heart Healthy Tennis drills and games. Fun Monthly Contests too. Compare to Orange Theory (of Tennis).
Coach Barnes help Found the Yukon Middle School Tennis Program in 2015 as a Club Sport. They got accepted into the OSSA Tennis Regional Conference in 2017. "We get to train 40 plus kids a year, and it is the best thing I do." After a rough couple of years – YMS Tennis won 3 Varsity Tournaments, 2 JV Tournaments and had numerous 2nd and 3rd places in 2019. After Covid canceled the 2020 season, YMS Tennis had their best season ever, and made it to STATE. Brian has also Captained five USTA teams – 3 High School Junior Team Tennis and 2 Adult Tri Level Teams.  His Yukon Tennis Academy has been in operation since 2016 and will a Non-Profit NJTL in the Fall of 2023, Exciting!
Brian is also the Pickleball Coordinator for Westwood Tennis Center. Current Play is Indoors on Saturdays 6-9pm and Sundays 6-9. Outdoors starting in the Fall will be announced on our Facebook.
Call Brian A. Barnes at 609-9442 for more information. $60 hour. Currently Available for AM Private Lessons/Drill Groups and Cardio Tennis Classes.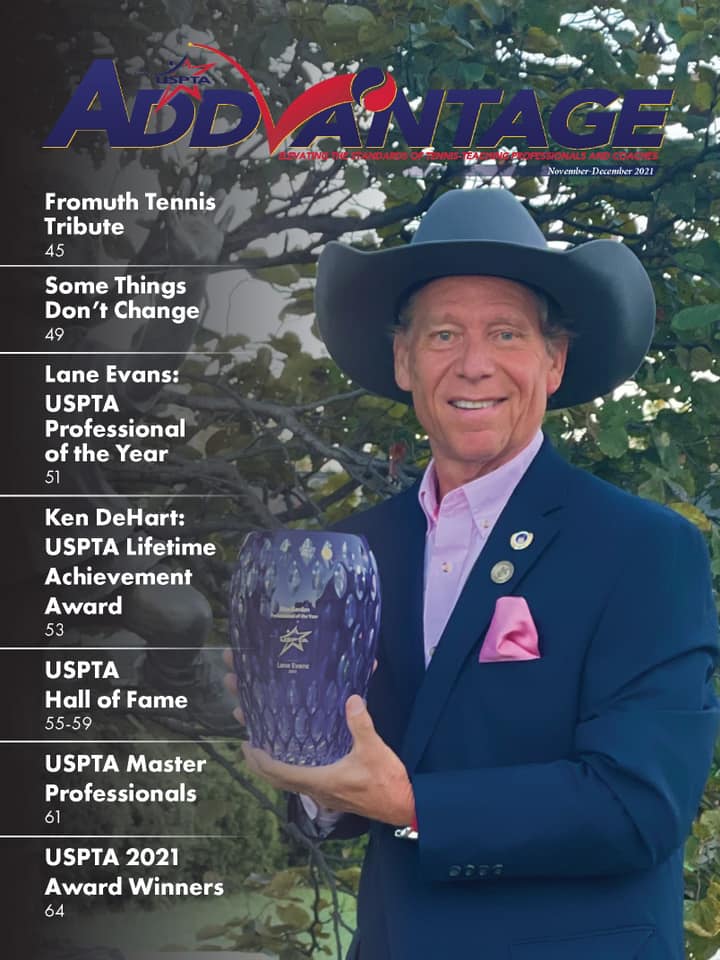 Lane Evans, USPTA Master Professional
CEO – Lane Evans Tennis and Golf Performance
Staff Professional
Lane has 30 years of teaching experience and we are very lucky to have him here at Westwood. Lane has spoken all around the United States and beyond on Tennis and Golf fitness subjects. He Presented at the 2014 Australian Open Coaches Conference, one of the largest conferences in the world for Tennis Pros.
Lane's past awards include the 2015 USPTA National Industry Excellence Award, USPTA Missouri Valley Educational Merit Award for 2018 & 2019. Lane played college tennis at High Point University in North Carolina, Played the Tour in 1981-83 and achieved National Rankings in the men's 40's, 45's and 50's in both singles and doubles. He was a 3-Time Northern California Senior Player of the Year. He was the Walt Stamer Senior Player of the Year and USPTA Professional of the Year for North Carolina in 2011 and 2012.
Tennis: (iTPA)  Master Tennis Performance Specialist / Racquet Fit Certified  Fitness: (ISSA)  Master Trainer / Senior Fitness   Golf: (TPI) Titleist Performance Institute Level 1 Certified / Super Swing Speed: Level I, Level 2, Level 3 Certified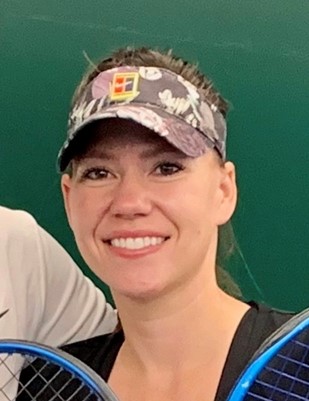 Diane Montgomery
Staff Professional
Diane Montgomery began playing tennis at the age of 10 and quickly began playing USTA Supers in Texas. After high school, she played one year at Tyler Junior College where they were NJCAA national championship finalists. Afterward, Diane transferred to Tarleton State University to play under Coach Lance Drake. She was named to the Commissioner's Honor Roll her sophomore year. Her junior year they were Central Regional Champions and made it to the Elite Eight of the NCAA Division II National Championships.
For the past 10 years Diane has lived in Medellin, Colombia with her husband two kids where she still trains and competes nationally.